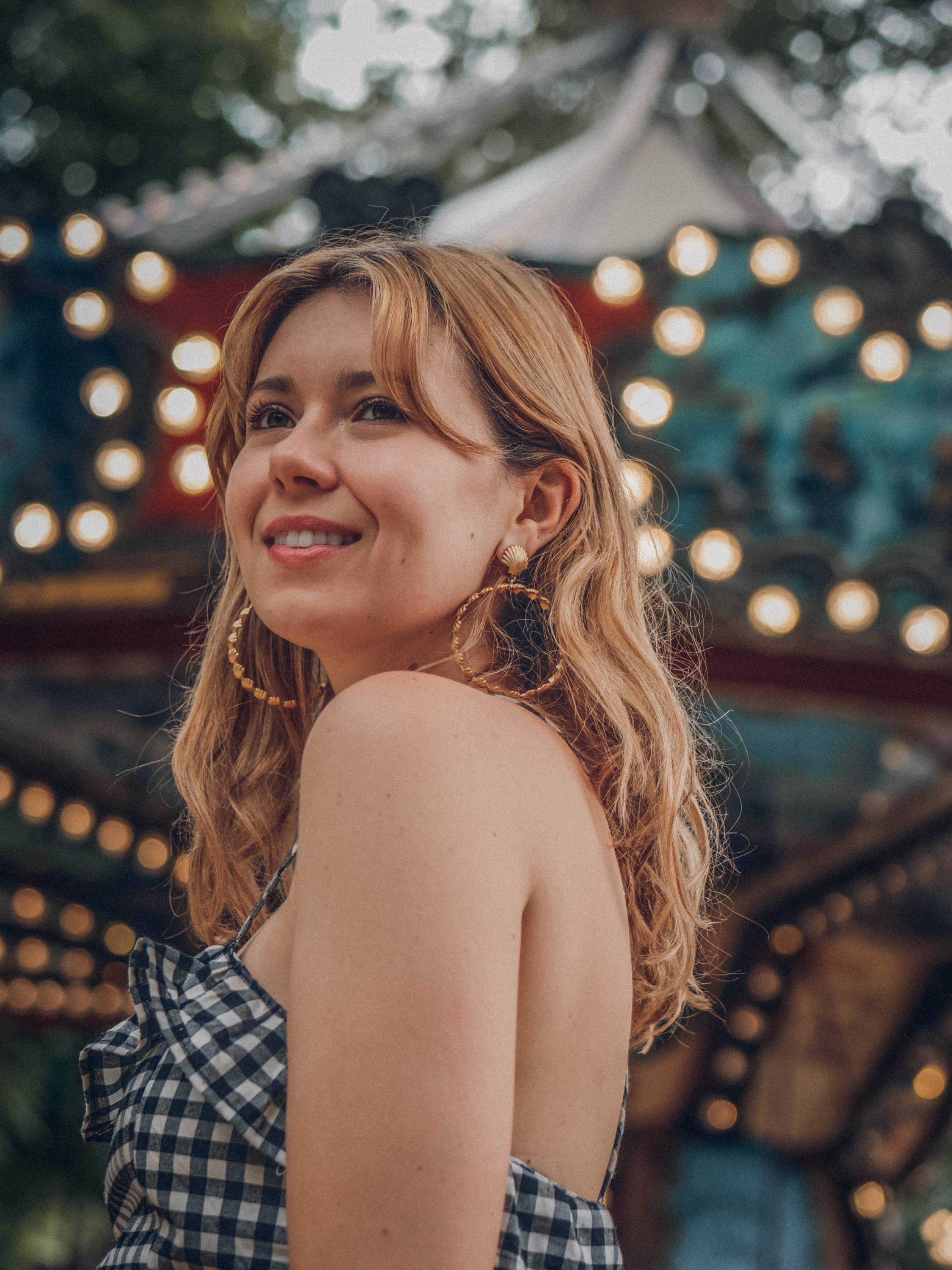 Originaire de Los Angeles, et parisienne depuis plus de 2 ans, elle est venue à Paris par amour pour un Français mais également pour sa passion des fleurs et travaille depuis chez un fleuriste à Oberkampf.
Qu'est-ce qui vous passionne et vous inspire dans la vie? The nature inspires me. I love the mountains, the trees and sunsets. After moving to Paris I discovered seasons which I am in love with. The springtime in Paris is my new favorite thing in the world.

Quel est votre bord de mer / plage idéale? Malibu… Specifically Paradise Cove.
Quelle est la plus grande réussite de votre vie? Graduating from college and moving to Paris have been my biggest accomplishments thus far. I think obtaining my visa was harder than five years of University.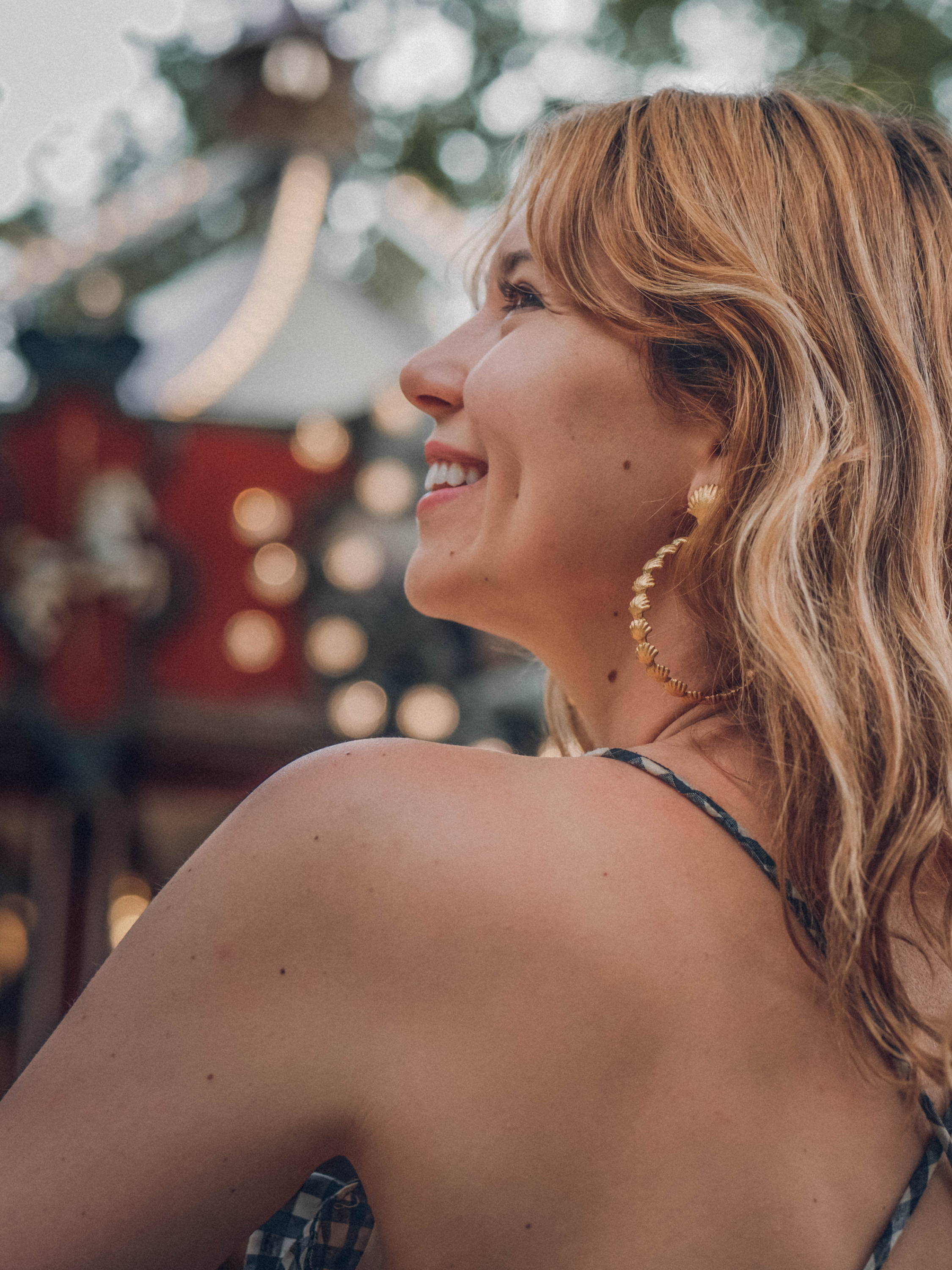 Adrienne porte les boucles d'oreilles Rocha de notre collection
"Bord de Mer".
Quel est votre plus beau souvenir? Too many to pick one. Watching the lions and giraffes graze in the Masai Mara with my mom. Meeting my boyfriend on a terrace in the South of France. Riding elephants on Christmas with my sister. Living with my five best friends in college, the crazy stuff we used to do!
Quelle est la plus chic que vous avez déjà dite ou faite? When my roommates in LA would hop the fence and sunbathe topless at our neighbours pool when they weren't home… Until one day they were home and caught us.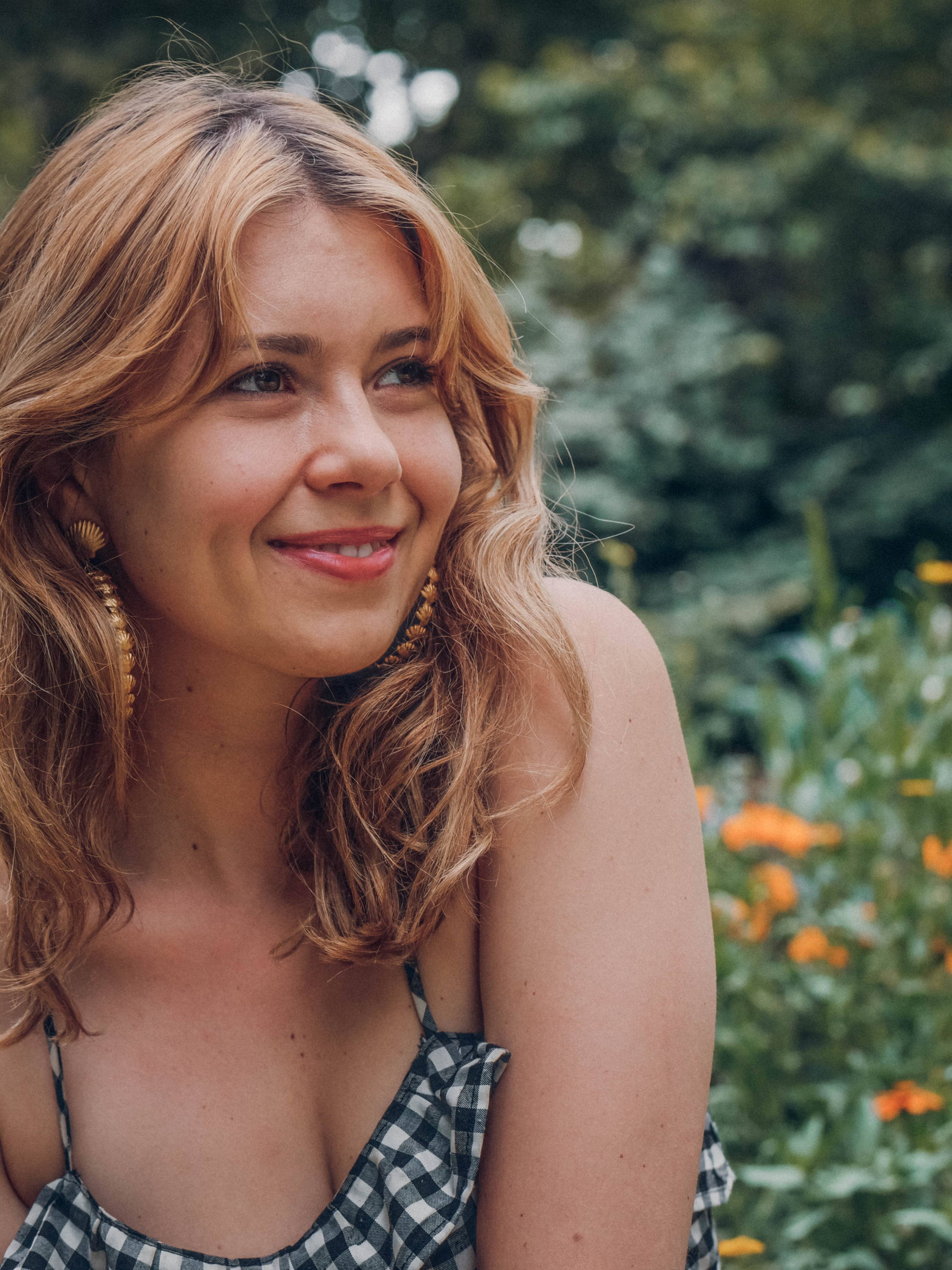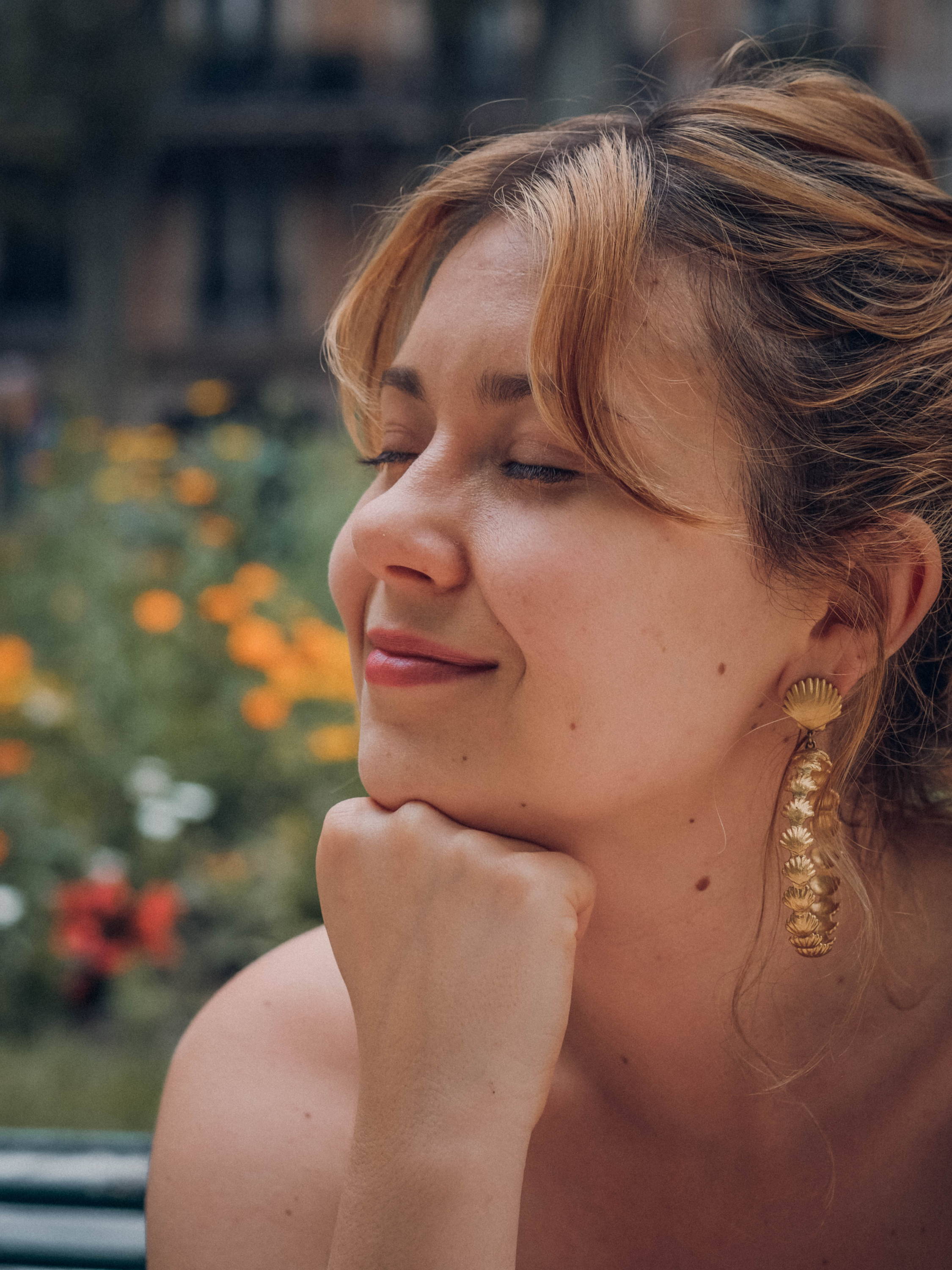 Un mot ... cute
Un objet ... Flower
Un son ... ocean waves
Un pays ... Kenya
Une idée ... It's all happening
Un pouvoir ... To fly

Un film ... Moonrise Kingdom
Une question ... Why?
Un plat ... Pasta
Un moyen de transport ... walking
Un plaisir… Buttes Chaumont on a sunny day with wine.
Merci à vous toutes! Et n'hésitez pas à nous contacter par mail pour rejoindre notre communauté.
info@bonanzaparis.com
Suivez-nous sur Instagram